In Memoriam
Kitty "Washboard Kitty" Wilson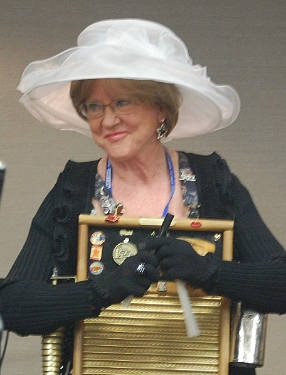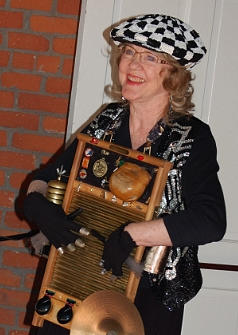 This notice has been extracted from an e-mail received from Kitty's Daughter, Holly Osment. More information will be posted here as we receive the details.
We sadly inform you that Kitty passed way peaceably Saturday afternoon the 9th of July, 2016. She had breast cancer for the past 26 years, and then had a brain seizure in November. We learned at that time that her cancer had spread to her brain and spine. She was given 1-3 months to live, but survived for another eight.
In the past month, she was given sufficient medication to keep her pain free, and comfortable. We have been supported by Kaiser Hospice and 24 hour caregivers.
The last two weeks she was in a coma, but was surrounded by my dad (Kitty's husband Allan), my brother Scott and me. We played music she liked, talked to her, and told her how much we loved her and how important she was in our lives. She passed away at home, in peace, and surrounded by love.
There will be a Celebration of Kitty's life on Saturday afternoon August 27, which would have been Kitty and Allan's 50th wedding anniversary. It will be held at Allied Arts in Menlo Park.
We will post the details as they become available.