In Memoriam—Richard Reutlinger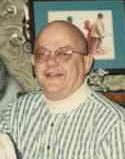 Ragtime has lost one of its most ardent fans and supporters, Richard Reutlinger, who passed away in his home Saturday, June 29th, while listening to a live performance by one of his favorite artists, Morten Gunnar Larsen.
A native of Lexington, Nebraska, Richard was first exposed to ragtime and early jazz music through his Aunt Louise, who had played piano for local theaters. Sometime later when his parents took his family to San Francisco on vacation, Richard was impressed with player pianos he heard at the Cliff House. Back in Nebraska the 13-year-old Richard quickly acquired his very first piano –– an old pumper he procured for $50. This was the beginning of a lifelong obsession for Richard.
In 1956, Richard "escaped" Nebraska and made the move to San Francisco. Early on, Richard purchased a smaller Victorian in the Mission district, but in 1965 he jumped at the opportunity to assume ownership of the Brune mansion on Grove Street. Richard made it his life's work to restore the dilapidated structure to its former opulence.
For most of his career, Richard worked as an office manager for the Arthur Anderson accounting firm. The job was not high paying. However, watchful for opportunities, Richard was able to periodically obtain ever more fine mechanical instruments as well as period furnishings for the Brune mansion.
Richard generously opened his home to share his love of ragtime and early 20th century popular music with others. Live concerts at the Reutlinger mansion were a regular occurrence, and famous artists such as Max Morath, Tom Brier, Mimi Blais, Brian Holland, Terry Waldo, Jeff Barnhart, Scott Kirby, Frank French, Glenn Jenks, Frederick Hodges, Crown Syncopators, Chrysanthemum Ragtime Orchestra, The Raspberry Jam Band, Carl Sonny Leyland, Janet Klein, David Thomas Roberts, Dick Zimmerman, Trebor Tichenor, Virginia Tichenor, Marty Eggers and Australian pianist, John Gill... the list goes on and on. And even once the great Eubie Blake played there. These performances were not designed to profit Richard, being purely for the benefit of the artist and the public.
Since its inception, Richard has remained an active and vital part of AMICA, rarely missing a chapter meeting, and of course hosting the annual Christmas party year after year. Many have fond memories of these soirees: the great food, Richard's Holiday punch, live music and of course, a silent movie accompanied by the host himself operating his beloved Fotoplayer. Richard leaves a huge hole in the fabric of ragtime and will be sorely missed. Sadly, an era has passed.
This obituary is courtesy of The Pnuematic Pnews, the journal of the local chapter of AMICA, edited with their kind permission.