In Memoriam—Russell Burke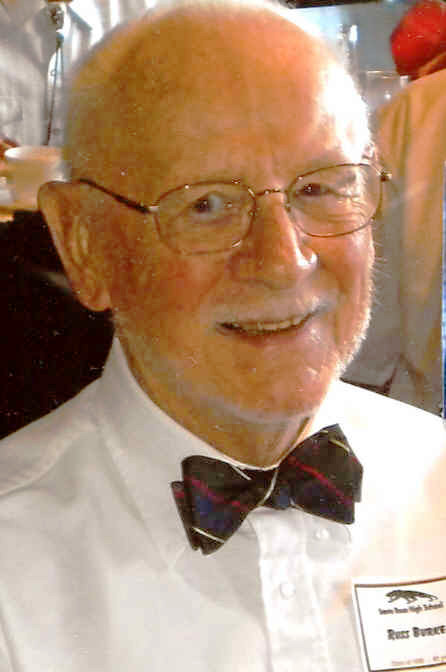 On January 28, 2015, in Sacramento, Ca, RUSSELL EDWARD BURKE, age 86, born May 6, 1928, in Boston, Mass. Survived by wife of 63 years, Allyn C. Titus, four daughters, Julia, Kathleen, Nancy and Maureen, 9 grandchildren, and 16 great-grandchildren.
His beautifully diverse family was a great source of pride. He had a very full and interesting life. He was a Coast Guard veteran, high school teacher, school counselor, including four years on Yap Island, Micronesia, mental health professional, book lover, music lover, Red Sox fan, world traveler, marathon runner and Clamper.
After retirement he and Allyn made their home in the foothills of the Sierra while taking many trips. He was a great, wise and witty friend and relative to all who loved him, all he loved and those he met, taking the road less traveled and amazing us all with his intelligence, his wit and his loving heart. No services at this time. A memorial picnic will be held in May. Donations may be made in his memory to: El Dorado County Friends of the Library, 345 Fair Lane, Placerville, Ca, 95667, or West Coast Ragtime Society Youth Programs, P.O. 13346, Sacramento, Ca, 95813